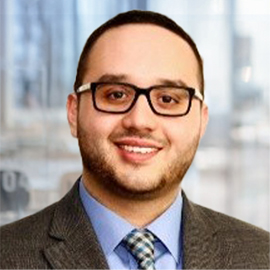 PROFESSIONAL PROFILE
Tim McNulty joined ZRG in 2021 as the Director of Recruiting for the Interim Solutions Practice. He brings over 10 years of experience in Talent Acquisition and is known for developing strong relationships with candidates and clients. Tim has established a reputation as a trusted resource who always has his clients' and candidates' best interests in mind.
Previous Experience
Prior to joining ZRG, Tim spent most of his career with a publicly traded, global professional recruitment firm in Minneapolis, Minnesota, and Tampa, Florida. He partners with his clients to develop strategic plans, and he provides end-to-end consulting solutions and customized accounting and finance resources.
Areas of Expertise
Tim has extensive experience recruiting all levels of professionals within Accounting, Finance, and HR. He has assisted clients with team build-outs and placed numerous Interim CFOs, CHROs, Controllers, and Consultants in a variety of industries. Further, he has a special focus on interim solutions and project consulting.
Education
Tim graduated from the University of St. Thomas with a bachelor's degree in Marketing.
Hobbies and Interests
When Tim is not working, he enjoys going to the beach, traveling, listening to live music, and watching Minnesota professional sports.
Practice Groups