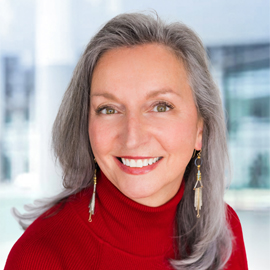 Professional Profile
Shelly joined ZRG Partners in 2020 as a Managing Director in the Healthcare and Life Sciences practices. With 10 years of executive search experience, Shelly has led searches from Chief Legal Officer and Chief Compliance Officer to Vice President of Risk Management, Privacy, Investor Relations, Government Affairs, Technical Operations, and Performance Improvement.
Shelly is passionate about diversity and the advancement of women in business and leadership. She has participated on panels and been interviewed by major news outlets regarding issues of gender parity, compensation, talent retention, and the rise of compliance in the C-suite. Her article, "What Drives CCO Retention," was published in Ethisphere Magazine.
Previous Experience
Prior to joining ZRG Partners, Shelly spent ten years with a New York area legal and compliance boutique search firm as the Chair of the Healthcare and Life Sciences practice. Prior to search, Shelly held leadership positions in an Am Law 100 law firm and a highly successful spin-off litigation boutique firm, working with Fortune 500 clients across the country to manage pressing litigation and pre-litigation issues. Shelly's industry expertise is in the areas of Healthcare and Life Sciences. Her functional focus spans legal, compliance, risk, and privacy.
Education
Shelly holds a Bachelor of Science degree from the University of Illinois with concentrations in Mathematics and Education.
Hobbies and Interests
Shelly and her husband Jeff reside in Rochester, New York, having recently sent their daughter off to Kenyon College. When not focused on helping clients build best-in-class, diverse leadership teams, Shelly enjoys spending time with her large extended family, hosting dinner parties, reading, knitting, and kayaking the quiet, winding waterways of New York's Adirondack Park.
Practice Groups