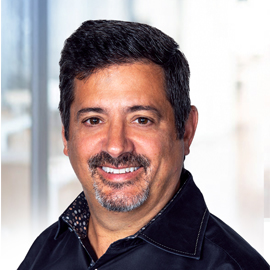 PROFESSIONAL PROFILE
Media & Technology is led by Rick Alessandri, with 30+ years' experience in the industry. In 1982, Rick started as GM of SportsTicker, which was acquired by ESPN, and Rick worked his way up at ESPN over a 20-year career, ultimately becoming Chief of Staff to ESPN President George Bodenheimer, CXO of the X Games, and EVP of ESPN Enterprises. Rick's ESPN Enterprise team was responsible for all of ESPN's brand extensions from X Games and ESPN branded merchandise, ESPN Golf Schools, and the ESPN Zone restaurants.
Rick most recently served 7 years as EVP, Enterprise Development at Univision where his team was able to generate more than $250M in incremental annual revenue by building new businesses, sports and music events, and brand extensions to serve the ever-growing Hispanic American community.
Alessandri joined TurnkeyZRG in October 2018 to help launch and grow Turnkey's media and tech search division and is honored to have led searches for DAZN's Chief Communications Officer and Vice President, Media, Major League Rugby's Commissioner, and C360 Live's CEO to name a few.
With the ever-increasing convergence between media, sports, content, and tech, Alessandri's 30-year hands-on management career and vast network of relationships positions TurnkeyZRG well to serve this disruptive space.
Hobbies and Interests
In his off-time, Alessandri loves to ride his Honda VTX-1100 around Bucks County, PA. His love of riding took him on a once-in-a-lifetime, 14-day, solo cross-country trek across iconic Route 66 in the summer of 2018. Rick also loves big, bold Italian reds, especially Sassicaia, and has a decent size wine collection which he whittled down significantly in 2020.
Rick's six kids are all grown and live from Thailand to Tacoma and from State College to New Hope, PA.
Practice Groups