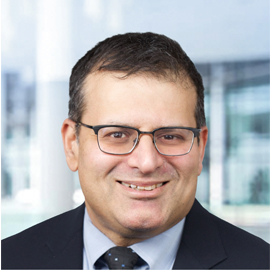 Professional Profile
Rahul Kapur is a Managing Director at ZRG and the Global Head of FinTech. Based in New York, Rahul has more than 30+ years of experience in FinTech with a focus on banking, payments, lending, capital markets, and wealth management. His clients include top-tier financial institutions, enterprise financial technology providers, and emerging non-bank challengers. Throughout his career in management consulting and search, Rahul has had a track record of success in helping these clients with talent, organization, growth, and operational imperatives.
Experience
A recognized FinTech industry expert, Rahul has spoken at multiple industry events across several topics, including innovation and talent implications, diversity, and the emerging banking, payments, and lending ecosystem. Rahul has also authored several articles on the future of payments, the impacts of Artificial Intelligence and Machine Learning, customer centricity in banking, enterprise payments, and the impact of web 3.0 in the commercial lending space.
Additionally, Rahul leads much of the firm's executive-level searches in the Data and Analytics space for clients across industries in addition to collaborating on C-level searches in the Professional and Technology services space. Rahul has successfully placed C-level executives globally and with both publicly traded and privately backed companies.
Rahul is also strongly passionate about and committed to driving Diversity, Equity, and Inclusion imperatives with his clients and regularly speaks and writes on this topic. He also serves on the Advisory board of Good Sports, Inc., an organization dedicated to providing sports equipment to economically disadvantaged children in need.
Prior to joining ZRG, Rahul spent 25+ years in management consulting, which included leading Payments and Banking practices at Cognizant, Capgemini, Capco, PwC, and MasterCard Advisors.
Areas of Expertise
FinTech, Payments & Lending, Banking, Data & Analytics Investment Management, Private Equity, Data and Analytics, Professional and Technology Service
Education
Rahul earned his MBA from the Darden Business School at the University of Virginia and his BS in Applied Mathematics from Carnegie Mellon University.

Practice Groups