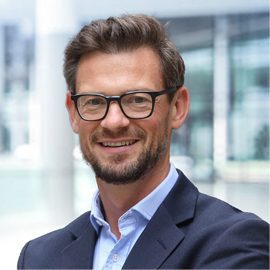 PROFESSIONAL PROFILE
Paul Phillips is a Managing Director and leads ZRG's UK & European Interim Solutions business, working closely with colleagues across the firm to deliver a truly combined offering which addresses clients' short- and long-term talent needs. He has over 20 years' experience in Interim Management with a strong track record of placing C-suite and Director-level interim leader in a variety of roles, including CEO, CFO, and Executive Chair.
Paul has partnered with a variety of corporate and private equity-backed organizations across the UK and Europe, assisting boards and investors to accelerate growth or overcome other challenges. Immediately prior to joining ZRG, he worked for Savannah Group, further developing his relationships with investors and portfolio companies alike in the Private Equity sector.
Previous Experience
Paul began his career as a Finance & Accounting specialist with Michael Page, a FTSE 250 international recruitment business, before specializing in Executive Interim management with Interim Partners, a leading UK Interim Management provider. In this role, he served as a practice lead in the areas of Infrastructure and Business & Support Services for seven years before coordinating all of the group's private equity relationships and business development activity.
Areas of Expertise
In his work thus far, Paul has delivered high-quality Interim Managers across all functions and sectors, enabling Private Equity investors, Chairmen, and CEOs to achieve their objectives and create value. He has recruited interim leaders in the areas of Finance, Business Transformation, Operations, Sales & Marketing, Human Resources, and Supply Chain & Procurement.
Education
Paul earned his BA (Hons) in English Literature and English Language (2.1) from Kingston University, London.
Hobbies and Interests
When he is not spending time with his two children and two dogs, Paul can often be found undertaking CrossFit workouts, watching sport, and following his favorite football team, Tottenham Hotspur F.C.
Practice Groups