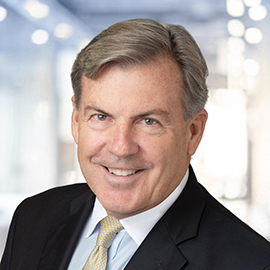 Professional Profile
Michael Castine is a Managing Director, Asset and Wealth Management at ZRG, with more than 30 years of experience as an executive recruiter and consultant to senior leaders of the asset, wealth management, and banking industries. He has deep experience recruiting CEOs, Presidents, Chief Investment Officers, Portfolio Managers, Heads of Distribution and other key senior executives in traditional and alternative investment firms, registered investment advisors, hedge funds, family offices, banks, insurance companies, endowments, and foundations.
Previous Experience
Before ZRG, Michael served as a partner of Ridgeway Partners. Prior to Ridgeway, Michael served as the Global Chairman, Asset and Wealth Management for Korn Ferry working on senior-level recruitments, board work, and succession planning. Michael was also one of the partners who sold the Highland Search Group to TMP/Monster. At TMP he was responsible for all global business sectors. His previous experience includes serving as the global co-head of all financial services with an emphasis on asset and wealth management for Spencer Stuart.
Michael was also President of a Family Office focused on the creation and management of mutual funds, alternative investments, and responsible investing. Earlier in his career, he was on the White House staff where he served on the National Security Council and was a director of the Office of Private Sector Initiatives under President Ronald Reagan. Michael also worked for Congressman Jack Kemp in the US House of Representatives.
Education
Michael received a Bachelor of Arts in Political Science from Fredonia College and a Master of Public Administration degree from Harvard University.
Hobbies & Interests
Michael enjoys spending time with his family, an occasional round of golf, fly fishing, or volunteer work for the Order of Malta and the Ronald Reagan Presidential Foundation and Institute.
Areas of Expertise