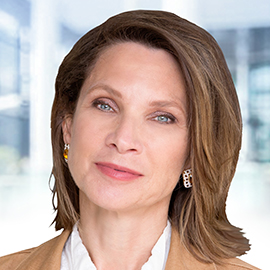 PROFESSIONAL PROFILE
Lisa Hooker is located in the Austin office of ZRG Partners and is the Global Technology Practice Leader and a member of the Board practice. She is also an active member of the firm's Private Equity Practice and the Diversity, Equity, & Inclusion Practice. She brings a career spanning more than 20 years of executive search consulting and has delivered board and leadership projects for Fortune 500, mid-cap, and SMEs as well as private equity, pre-IPO, and venture-backed clients in the technology sector. Lisa serves as a trusted advisor to the C-suite and boards of directors on topics including CEO succession, board efficiency, director onboarding, and leadership assessment and development.
Previous Experience
Prior to joining ZRG Partners, Lisa was a Partner at Odgers Berndtson and was a founding Partner of BridgeStreet Partners executive search. She also served as the Vice President and North American Technology Practice Leader for A.T. Kearney Executive Search and Managing Partner, Technology Practice Leader, and Member of the Board of Directors for Ray & Berndtson. Lisa began her career at MCI Telecommunications, where she held numerous sales and marketing roles. She lived in Los Angeles for nearly a decade and New York for 20 years prior to moving to Austin.
Areas of Expertise
Passionate about diversity as well as connecting businesses with exceptional talent, Lisa brings dedicated expertise in communications, AI/machine learning, MarTech, cloud, cybersecurity, IoT, and SaaS. A strategic and collaborative business leader with extensive, broad-based experience aligning talent to achieve organizational goals, Lisa is focused on delivering superior business results to her clients.
Education
Lisa earned a Bachelor of Arts degree in Advertising & Marketing from Pepperdine University, where she graduated cum laude.
Hobbies and Interests
Lisa enjoys traveling and reading, and she is an aspiring artist. When she is not working, Lisa values spending time with her family and her two children.
Practice Groups