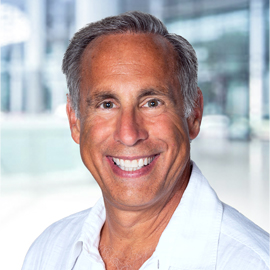 PROFESSIONAL PROFILE
Since 1996, Len Perna has been the Founder, Chairman & CEO of Turnkey Sports and Entertainment. Len has 30+ years' experience in the sports and entertainment industry, with senior-level management experience in sales, event marketing and management, sponsorships, venue feasibility and development, facility operations, licensing, and legal affairs.
Since founding Turnkey, Len Perna has successfully managed over 1,400 executive searches. He quickly established Turnkey Search as a leader in the space, known for its professionalism, confidentiality, and tremendous hires. Len Perna is an expert at understanding organizational culture, fit, and blending personalities. He regularly presents at sports awards ceremonies and speaks at industry conferences.
Previous Experience
Prior to forming Turnkey, Len Perna served on the Executive Committee of the NHL Dallas Stars, as well as Executive Vice President of Business Operations and General Counsel. Len Perna oversaw all aspects of the team's business operations including broadcasting, licensing, corporate marketing and sales, legal affairs, player contracts, and NHL league matters. Len also served as the team's point person in the development of the American Airlines Center, working closely with State, County, and City government, and the NBA Dallas Mavericks, on the deal and development.
Previously, Len served as the Executive Director, General Sales Manager for the Ilitch-Owned sports and entertainment companies including the Detroit Tigers, Detroit Red Wings, Fox Theater, MeadowBrook Theater, and Olympia Entertainment. There, Len was in charge of all corporate sponsorship marketing and sales, all broadcast, publishing, and promotional licensing for all owned and operated properties.
Education
Len Perna has a Master's degree in Sports Management from Ohio University, the #1 sports administration program in the U.S., graduating summa cum laude. He has a B.A. degree and J.D. degree from the University of Michigan, graduating magna cum laude. Len also holds a certification in sports management from the executive training program at New York University, graduating with highest honors.
Practice Groups