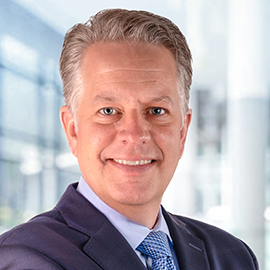 Professional Profile
Lambert joined ZRG Partners in February, 2019 as a Managing Director and leader of the Technology Officer Practice. He brings over 25 years of business consulting and executive search experience to his clients. Lambert has worked across industry conducting searches for Chief Information Officers (CIO), Chief Technology Officers (CTO), Chief Information Security Officers (CISO/CSO) and their direct reports as well as senior executive searches for technology companies. Lambert prides himself on building relationships with his clients, understanding their needs and business strategy and working with them to build their leadership teams with placements that have a lasting impact.
Previous Experience
Lambert joined ZRG from Spencer Stuart where for seven years, he led the Cyber Security efforts for the firm and was a core member of Spencer Stuart's Technology Officer Practice. Prior to his career in search, he enjoyed his twenty years with IBM where he held numerous management and sales positions. At IBM he provided consulting services and led relationship teams for key global clients including marquee financial services companies. During his tenure with IBM, his geographic responsibilities spanned the globe, from New York, Boston and Atlanta in the United States to Zurich and London in Europe. He began his career working with IBM's clients in the distribution and manufacturing sectors, and played an integral role in establishing the company's sales call center in Atlanta.
Areas of Expertise
Lambert enjoys working with clients across a variety of industries and with firms that are private, private equity backed and publicly traded companies. He has a passion for consulting with clients that are growing and building their teams in some cases hiring their first "C-level" executives to Fortune 100 clients, who are transforming their business and looking to hire leaders who will make a lasting impact. Functionally he has focused on Technology Officer roles at the most senior level (CIO, CTO, Cyber Security-CISO) as well as direct reports in to those roles.
Education
He is a graduate of Hofstra University and holds a bachelor's degree in business administration. Post graduate, Lambert completed executive education programs at Harvard University and the Wharton School of Business.
Hobbies and Interests
Lambert resides in western Connecticut with his wife, two children and their very active dog and enjoys attending his children's sporting events. He is an avid golfer, who loves to walk the course and is a platform tennis enthusiast.
Practice Groups