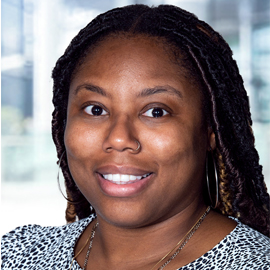 PROFESSIONAL PROFILE
Kelly Lewis leads TurnkeyZRG's purposeful commitment to the development of people and culture across the sports, media, and entertainment industries, focusing on the identification and magnification of talent stemming from underrepresented groups. Throughout her career, Kelly has illuminated the positive implications that representation can have in developing inclusive organizational cultures that drive significant business success.
A member of the National Black MBA Association, Kelly partners with clients and executives alike to provide counsel on professional development and the execution of wholly inclusive recruiting and hiring processes in an effort to champion better representation across every aspect of our industry. Kelly oversees all of Turnkey's diversity, HR, and philanthropic searches and has successfully placed executives at the Portland Trail Blazers, Orlando Magic, RISE (Ross Initiative In Sports For Equality), and the United States Olympic & Paralympic Committee.
Previous Experience
Kelly Lewis comes to Turnkey after serving as a Research and Recruiting Associate for Storbeck/Pimentel & Associates, a top executive search firm in higher education. Kelly previously served at the Penn Center for Minority Serving Institutions and was a Teach for America educator in Houston.
Education
Kelly is an energetic professional with a Master of Science (M.S.Ed) from the University of Pennsylvania and a BA from the University of Michigan-Ann Arbor. Kelly serves as the President of the Black Sports Professionals – Philadelphia chapter. She actively engages with organizations & affiliations associated with historically underutilized communities to improve access to the sports and entertainment industry.
Practice Groups