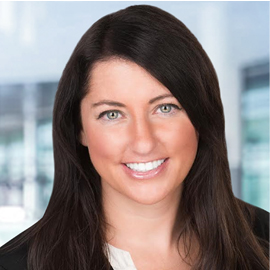 PROFESSIONAL PROFILE
Katy Young Staudt is one of the very top search executives in sports. For 16 years, she has supported 150+ searches for Division I head coaches, athletic directors, and administrators at institutions such as Yale, Texas Tech, Ole Miss, Cal, Texas A&M, Oklahoma, Fresno State, Bucknell, Fairfield, Cleveland State, Tulsa, Johns Hopkins and many, many more.
Katy has also been a sought-after talent recruiter for Ventura Partners, the global firm WittKieffer, and the sports search firm Eastman & Beaudine. Notably, Katy also ran talent acquisition & recruiting for Learfield.
Katy has also held the roles of Assistant Athletics Director, Marketing for the University of California-Riverside, Vice President of Business Development for a foundation management company specializing in 501c3 charity events for coaches.
Katy is a former member of the board of directors for the NCAA Wayman Tisdale Freshman of the Year Award and is currently on the board of directors for the College Football Assistance Fund, Rising Coaches DEI Alliance, and the University of Tulsa Alumni Association.
Katy was recently named top "40 under 40" in Men's College Basketball by The Athletic. Katy regularly speaks at the LEAD1 Athletic Directors Institute, NACDA, Women Leaders in College Sports, Learfield Minority Academy, Minority Coaches Think Tank, the Collegiate Coaching Consortium, and Athletic Director University, among many others. Katy graduated from The University of Tulsa with a degree in Business Administration. She currently resides in Phoenix, Arizona with her husband, Jason Staudt, who is a Pro Scout for the Washington Wizards.
Areas of Expertise