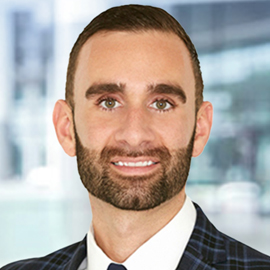 PROFESSIONAL PROFILE
Jeffrey Bunn joined ZRG in 2022 as a Managing Director in the Interim Solutions Division, where he currently oversees clientele in the New York City Metro market, as well as nationally. Jeff brings a strong track record of over 14 years, having started his career in executive placement and later transitioned to consulting and interim project management. He has partnered with CEOs, CFOs, and business owners to identify solutions for financial leadership gaps, transformations, and growth initiatives as well as to provide consulting support for M&A, private equity, and IPO ventures.
Previous Experience
Prior to joining ZRG, Jeffrey was a Managing Director at Advanced Resources, where he led financial transformation consulting and interim financial project management for the New York City and Chicago marketplaces, as well as nationally for clientele in the supply chain, manufacturing, and consumer products sectors. Notably, he built the New York City market from the ground up, which required business development, marketing strategy, client penetration, P&L management, budgeting and forecasting, and hiring, coaching, and developing staff.
Areas of Expertise
Jeff's strengths include client management, business development, and new account penetration as well as market expansion within consumer products, supply chain, private equity, professional services, and SaaS (software as a service).
Education
Jeff earned his degree in Finance & Investments from the University of Northern Florida.
Hobbies and Interests
In his free time, Jeff enjoys cooking, entertaining, traveling, tennis, weightlifting, trivia, wine, and spending time with his family and friends.
Areas of Expertise