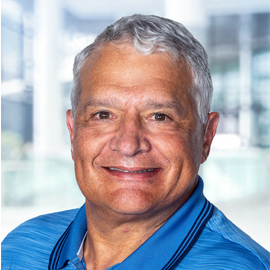 PROFESSIONAL PROFILE
Gene DeFilippo is recognized, respected, and loved as one of the most passionate, devoted, and experienced executives in all of intercollegiate athletics. No one in college sports has donated more pro bono time to giving back to college sports in the form of industry service, mentorship, and unpaid executive coaching.
Gene has recently placed new AD's at Alabama, Georgia Tech, Maine, Maryland, Michigan, Minnesota, Nebraska, Tennessee, the University of Southern California (USC), and other Division I institutions.
Gene has served college sports as a football coach, administrator, mentor, thought-leader, and pioneer for 40+ years. Key points for Gene DeFilippo:
20 years as Director of Athletics at Villanova University (Big East) & Boston College (ACC).
6 years under the legendary C.M. Newton as the Associate Director of Athletics/COO at the University of Kentucky (SEC).
Athletics administrator & football coach at Vanderbilt University and Tennessee, where he earned his master's degree in Educational Administration (14 years).
Board of Trustees & Honors Court of the National Football Foundation (10 years)
Chair of the ACC Directors of Athletics – Commissioner's right-hand.
Chair of the ACC Television Committee and multiple television negotiations and conference deals.
Member of the ACC Expansion Committee.
Chair of the Big East Directors of Athletics – Commissioner's right-hand.
President, 1st VP, 2nd VP & 3rd VP of NACDA (4 years)
President, 1st VP, 2nd VP, 3rd VP of Division 1-A Directors of Athletics (now Lead-1) (4 years)
Member of the NCAA Management Council (2 years).
Practice Groups