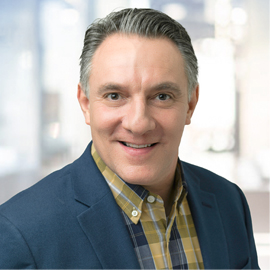 PROFESSIONAL PROFILE
Gary Reba is Director of Recruiting for ZRG's Interim Solutions practice. He comes to ZRG Partners with 20+ years of experience in Talent Acquisition and is known as a trusted advisor to candidates and clients. Gary has established a reputation as a relationship-builder who gains trust and rapport resulting in long-standing relationships.
He has held various roles in all aspects of recruiting, from global staffing to corporate recruiting to executive search, including leadership roles throughout his career, including Director, Talent Acquisition for a global Fortune 500 company.
Previous Experience
Most recently, as Director, Recruiting for a global consulting firm, Gary led the Denver practice recruiting efforts primarily focused on Accounting/Finance and Human Resources. In this role he worked on numerous projects, including a complete build-out of a 15-person SOX/Audit team for a Fortune 200 global securities brokerage and investment firm, numerous senior-level roles including technical accounting, SEC reporting, revenue recognition, IFRS/GAAP, financial restatements, and Shared Services integrations and ERP implementations.
Gary began his career in recruiting with the largest privately held talent management firm in the world ($13B) where he was responsible for developing an IT practice in the Colorado market. Prior to the recruiting industry, Gary began his career in professional sports where he held various roles with the Washington Capitals (NHL) and Washington Wizards (NBA).
Areas of Expertise
Gary has expertise in all phases of recruiting, specifically interim solutions and project consulting, with an emphasis in senior level Accounting and Finance and Human Resources.
Hobbies and Interests
Gary is an avid sports fan, enjoys listening to sports-talk radio, hiking in the Rocky Mountains, and spending as much time as possible with his wife and grown children.
Practice Groups