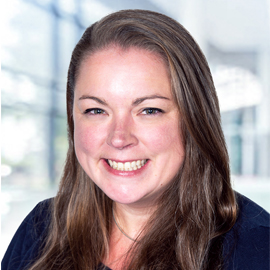 PROFESSIONAL PROFILE
Since joining Turnkey Search in 2006, Diana Busino has conducted and overseen hundreds of executive-level searches in sports and entertainment across all business operations disciplines for clients including AT&T, the United States Olympic & Paralympic Committee, Citi, Churchill Downs, and Comcast Spectacor/Philadelphia Flyers.
Diana serves as the Managing Director of Turnkey's professional sports and entertainment search practice and is the overall Chief Operating Officer for Turnkey Search, responsible for the day-to-day management of the internal recruiting and operations team, including hiring, training, and development. She also leads candidate recruitment, internal process and system development and implementation, and quality control on behalf of the firm. For every Turnkey search, Diana is intimately involved with clients and internal recruiters in search strategy development, position and position description refinement and the full utilization and maximization of the TurnkeyZRG data, insights, and technology offers both internally and with client partners.
Diana has a particular specialty in executive searches within the Finance & Accounting and Venue Operations disciplines. In the last five years alone, she has led the successful searches for the head of finance with the Pittsburgh Penguins, Milwaukee Brewers, Atlanta Hawks, and the Tampa Bay Lightning, and executive Operations searches for the San Francisco 49ers, Ilitch Holdings, the Los Angeles Dodgers, and the Baltimore Orioles.
A fierce advocate for the continued diversification of the sports and entertainment industry, Diana is involved in the future launch of the Women in Sports and Events Philadelphia chapter after more than a decade of membership in the national organization and has spoken at numerous industry conferences and events in support of the movement. Before beginning her career in corporate HR and talent acquisition and joining Turnkey, Diana graduated from Union College in upstate NY, where she earned her Bachelor's in Psychology with a focus on social psychology and Spanish. She currently lives in Voorhees, NJ with her husband, David, and their four-year-old son, Mason.
Practice Groups