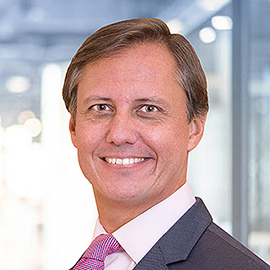 Professional Profile
Denys Monteiro is the CEO of ZRG Partners Brasil, one of the fastest-growing mid-sized global executive search firms in the industry. Denys is based in the São Paulo office and is the main person responsible for the company's startup in Brazil. In order to facilitate that, he has built a strong and senior team of partners to serve the main industries and clients.
Previous Experience
Prior to joining ZRG, Denys was the CEO and Partner of another executive search firm in Brazil, where he spent almost 19 years and was able to grow the company, position its brand, and transform it from a niche organization into a relevant player in the market. Before being appointed as CEO, Denys held the Managing Partner role, responsible for Life Sciences, FMCG, TMT, and Professional Services practices. More recently, he was directly involved with Board Members, CEO, CFO, and other C-Suite positions.
Denys is a member of the Young President´s Organization (YPO/WPO) and has been an active member in Brazil since 2014.
Additionally, Denys was a Global Board Member of the Association of Executive Search Consultants (AESC) and started the Brazilian Chapter in 2013 to promote the profession and shed light in the benefits of using high quality trusted advisors in Executive Search.
Areas of Expertise
Denys started his career in Human Resources in the Media and Retail segments, where he could work for #1 players in each market.
In addition to his responsibilities in leading the firm in Brazil, Denys also supports senior-level executive search engagements and consulting projects in the Life Sciences, FMCG, Retail, TMT, Professional Services, Education, and Private Equity segments.
Education
Denys is a graduate from Pontificia Universidade Catolica (RS) in Psychology and holds a Business Administration post-graduation degree in Business Administration in the same university. He also attended the Leading Professional Services Firms at Harvard.
He is a native speaker of Portuguese and is fluent in English and Spanish.
Hobbies and Interests
Denys is an avid tennis player and snowboarder, and he loves barbecues and spending time with family and friends.
Practice Groups