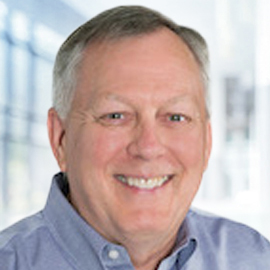 David Roberson
President
RoseRyan
As CEO of RoseRyan, David Roberson leads the finance advisory firm's day-to-day business and builds upon its established reputation for guiding companies to greatness. RoseRyan Founder and Chair Kathy Ryan named David to the CEO post in 2020 to champion the firm into the next era of growth. He had joined RoseRyan two years prior as a member of the executive team and innovatively managed key areas of the firm during that time. He had also led a large RoseRyan consulting team that provided transitional services for the Symantec-DigiCert divestiture.
Before joining RoseRyan, David spent six years as an advisor to tech companies, leading major projects in the areas of finance, strategy, due diligence, capital structure, corporate governance, sales and human resources.
David also served as a senior vice president for Hewlett-Packard Co. Before HP, he was president and CEO at Hitachi Data Systems, where he previously held the titles of COO, CFO, CIO and general counsel. He has served as a director of 12 companies including Brocade, Quantum, IGT, Spansion and IDT. He is currently chairman of the board of Push Technology, a global API management company.
David received a BA from the University of California at Irvine and a JD from Golden Gate University School of Law. He studied financial management at Harvard Business School.
In his spare time, David enjoys mentoring a diverse group of people in various disciplines, from recent college graduates to CEOs.
Practice Groups