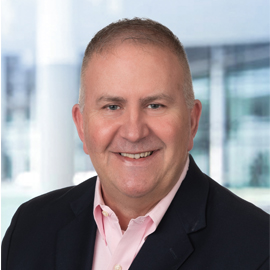 PROFESSIONAL PROFILE
David Phoebus joined ZRG in 2022 as the Director of Recruiting for the Interim Solutions Practice. He brings over 20 years of Talent Acquisition experience building trusted relationships with candidates and clients. Throughout David's career he has held a variety of talent acquisition roles, from global staffing to corporate recruiting, executive search, and a series of leadership roles.
Previous Experience
Prior to joining ZRG, David was a leader at a national Healthcare consulting firm supporting technology initiatives. He has worked in a variety of staffing, consulting, and corporate talent acquisition roles across a variety of industries including financial services, consumer products, manufacturing and distribution, and professional services.
David began his career in accounting rising to a Chief Financial Officer position before transitioning to a recruiting role at a global consulting firm, where he launched practices in Indianapolis and Louisville.
Areas of Expertise
David has extensive experience recruiting in a wide range of corporate roles and excels at working with uniquely skilled technical professionals. Further, he has a special focus on interim solutions and project consulting.
Education
David received his undergraduate degree in Accounting from Indiana University, an MBA from Lake Forrest Graduate School of Management, and his CPA from the State of Illinois.
Hobbies and Interests
When not working, David enjoys riding bike trails, participating as a founding member of Friend of Hoosier Rugby, leading his local Financial Executives Networking Group (the FENG) and spending time with his wife, grown children, two dogs and a Russian Tortoise.
Practice Groups