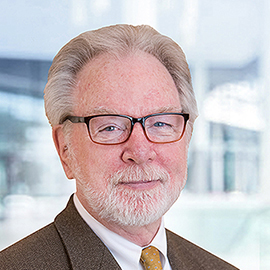 Professional Profile
David joined ZRG Partners, LLC in 2006 as a Managing Director and is currently a senior member of ZRG's CEO and Private Equity Practices. Having started in the executive search business in 1979, David brings a long and successful track record with over 30 years of senior executive selection and evaluation experience and over 600 senior-level searches ranging from Chief Executive Officer and all C-level roles as well as critical middle management functions.
David was a Managing Partner of one of the first retained executive search firms on Wall Street and had many of the major investment banks, exchanges, asset managers, and brokerages as clients. As the investment banking community began to focus on private equity, David built a successful practice completing searches for Private Equity firms and their portfolio companies. Because of his depth of experience with senior corporate leadership, David is frequently consulted on portfolio company leadership issues, transitions, team structuring, and employment practices for senior executives.
Previous Experience
Prior to joining the search world, David was responsible for marketing and sales in the New York Region for Electronic Data Systems and, later for Financial Industry Systems, a Lockheed Martin (Martin Marietta) subsidiary. David is also a former Air Force pilot and instructor pilot, a Vietnam Veteran, and a graduate of the USAF Squadron Officer School.
Areas of Expertise
David's specialties include private equity firms and their portfolio companies; industry verticals in Manufacturing, Consumer Products, Aerospace & Defense, Industrial Technology, Distribution / Logistics, For-Profit Education, Financial Institutions, Leadership, Coaching / Mentoring, and management team structure and function.
Education
David is a graduate of Ball State University with a degree in Physics and The Executive Banking School, American Bankers Association, at Southern Methodist University.
Hobbies and Interests
David enjoys baseball, softball, woodworking, carpentry, cars, music, travel, and spending time with his family.
Practice Groups