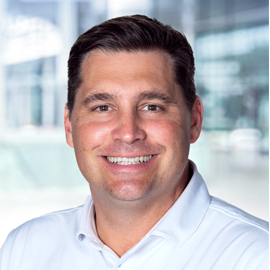 PROFESSIONAL PROFILE
Chad specializes in senior executive searches across the sports industry with a focus on diverse roles in the ever-changing landscape of Intercollegiate Athletics. He has recently completed Power Five Head Football coaching searches for the University of Texas, South Carolina, and Arizona. In addition, Chad played a key role in assisting Turnkey with securing and completing the search for the Atlantic Coast Conference's new Commissioner.
Previous Experience
Prior to joining Turnkey Search, Chad started and ran the Sports & Entertainment Practice at Ventura Partners from 2016-2020. During his tenure there, he completed Head Football coaching searches with marquee Power Five programs including Ole Miss, Kansas State, Rutgers, and Washington State. Additionally, Chad secured and completed athletic administration searches for the University of Utah (Athletic Director), Purdue University (Deputy AD), Penn State University (Deputy AD), Texas A&M University (Deputy AD/SWA), University of Oklahoma (Senior Associate AD/CFO), and many others.
Areas of Expertise
With more than 15 years of experience in sports marketing and event management, Chad has extensive property, agency, and corporate experience in the business of sports. Throughout his career, Chad has completed searches for the NFL, NBA, MLB, MLS, NCAA, multiple National Governing Bodies, Brands, and prestigious universities such as Michigan, Miami, and Florida.
Education
Mr. Chatlos is on the National Advisory Committee for the SEAL Legacy Foundation which is dedicated to providing support to the families of wounded and fallen United States Navy SEALs, educational assistance for SEALs and their families, and other charitable causes benefiting the SEAL community. Mr. Chatlos earned a degree in economics from the United States Naval Academy and was commissioned as an officer in the United States Marine Corps. He served over six years with distinction including multiple meritorious decorations. While at the Naval Academy, he was the captain of the varsity football team.
Practice Groups