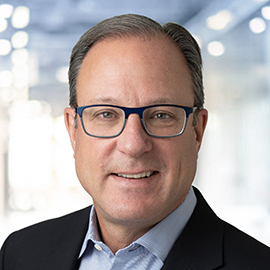 PROFESSIONAL PROFILE
Brian leads the firm's Global Consumer Practice. He specializes in the recruitment of CEOs, Boards of Directors, and C-suite leaders. His consumer and retail client work includes Global CPG, Middle Market Consumer, Omnichannel Retailers, Pure Play Digital, Restaurants, Food & Drug, Hospitality and Leisure. Brian's clients include publicly held, private, private equity-backed, and founder-led models.
Previous Experience
In his 30-plus years of executive search, Brian spent 25 years as Managing Director with Herbert Mines Associates, focused on retail and consumer client work. He also led their Globe Search Group partnership, working with international partners and clients. He began his career at Korn Ferry International and Norman Broadbent International.
Areas of Expertise
Brian's C-suite work includes depth recruiting Chief Executive Officers, Presidents, Chief Financial Officers, and functional leaders in Merchandising, Marketing, Digital/e-Commerce, Store Operations, Supply Chain, Human Resources, and Technology. His category experience is broad and includes perishable and non-perishable consumer products, fashion, hardlines, home, accessories, and footwear. Brian has significant experience recruiting portfolio company leaders for private equity clients, including assessing teams for new and potential acquisitions and building teams to support growth and exit strategies.
Education
Brian earned his bachelor's degree from Fairleigh Dickinson University.
Hobbies and Interests
In his free time, he enjoys spending time with his wife and children, traveling, and playing golf.
Practice Groups