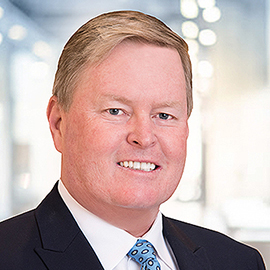 Professional Profile
Brian McGowan serves as a Managing Partner in the firm's Atlanta office and is leader of the Global Healthcare Services & Solutions practice. Additionally, he is a senior member of ZRG's Consumer and Private Equity practice groups.
Mr. McGowan offers nearly three decades of industry and executive search experience, and his approach to consulting consists of helping clients contemplate strategic alternatives towards achieving their vision and delivering the leadership teams capable of making an immediate and sustainable impact. Brian has led over 625 senior executive search projects on a global basis with clients that range from Fortune 50 market leaders to fast growing equity-backed companies.
Prior to joining ZRG Partners, Brian led Southeast operations for another global executive search firm. Additionally, Brian was both a partner and consultant with two other global executive search firms: Korn Ferry International and Spencer Stuart.
Before entering executive search, Mr. McGowan acquired his marketing and business development expertise in both corporate and entrepreneurial settings. He spent 14 years in the consumer packaged goods industry at The Coca-Cola Company and Campbell Soup Company, where he developed a strong reputation for identifying and creating new business ventures, products, and channels. Additionally, he has built and commercialized two successful startup companies.
Education
He has an MBA from the Weatherhead School at Case Western Reserve University and a bachelor's degree from Grove City College.
Hobbies and Interests
Mr. McGowan is active throughout the greater Atlanta community supporting local athletic, arts, and non-for-profit associations. Brian and his wife, Christine, reside in Atlanta with their five sons.
Practice Groups