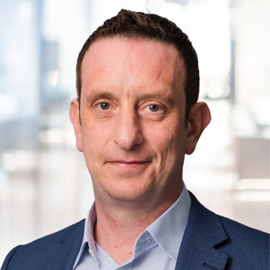 PROFESSIONAL PROFILE
Andrew fulfils a unique position at ZRG, supporting and advising clients across all our practice groups. This breadth of exposure enables him to advise and work with both clients and candidates to holistically shape relevant and effective solutions to meet their needs. Andrew's clients range from small, VC-backed start-ups to PE-owned growth-stage investments and on to some of the world's largest organizations, spanning all sectors and multiple international geographies. A serial networker and problem-solver, he is well-respected for his responsiveness, honesty, and integrity.
Previous Experience
Prior to joining ZRG in 2023, Andrew spent six and a half years as the Group Client Partner of Norman Broadbent, the oldest UK-based board and executive search firm. Previously, Andrew worked at board and c-suite level across multiple sectors for a boutique search consultancy, The Miles Partnership. Earlier, he served as Director at CT Partners and spent two years as Chief Growth Officer at Barracuda, a UK-based specialist consumer search and interim management business. With over a decade of broad corporate experience outside of the search market, acquired in both the UK and Far East, Andrew brings an interesting mix of commercial and international experience to ZRG.
Andrew has worked with a diverse range of organizations across sectors including Consumer, Industrials, Life Sciences, TMT, and Financial Services. His functional areas of expertise span Board Services, Executive Officers, Human Resources, Finance, Digital & Technology, Commercial, and Sales & Marketing. Furthermore, Andrew has extensive experience across executive search, interim management, project outsourcing, and consulting.
Education
Andrew graduated from the University of Bristol with a BA in Drama, Film & Television.
Hobbies and Interests
He has a passion for music, theatre, and film, and enjoys travelling, especially in the Far East, where he has a second home.
Practice Groups