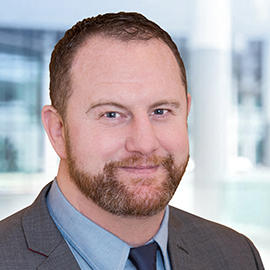 Professional Profile
With 16 years in global leadership roles, Alex has built a proven track record in C-suite, top executive and board level searches. His clients represent every aspect of the industry from large multinationals to private equity and VC firms, Alex has worked with them all in a spirit of genuine partnership.
Alex is passionate about the Life Sciences industry and its patients having recovered from an extremely serious spinal cord injury and paralysis. He works with a number of charitable foundations close to his heart and regularly gives inspirational speeches to corporate clients and charities around the world. Alex is currently a Non-Executive Director of a spinal injuries and rehabilitation focused company and was formerly the CEO and Board Director of a leading multinational executive search boutique. Having developed a reputation as a specialist and industry thought leader in medical devices, medtech and diagnostics, Alex has delivered results across all geographies and senior roles including some of the most technically demanding and hard to fill positions.
Previous Experience
Before moving into executive search, Alex worked as a Senior Executive leading the commercial operations of a US medical device company, Alveolus Inc. He led the business from start-up to product launch over three years, culminating in a successful trade sale.
Prior to his career in healthcare, he was a professional sportsman representing an England XV and the Barbarians at rugby union. The successful transition from professional rugby player to business leader has made use of many common skills and disciplines. Professional sport and executive search both demand a capacity to deal with significant individual and team pressures, requiring self-discipline and sacrifice combined with a desire to learn and adapt.
Alex offers a unique blend of life experiences gained through such a varied and highly successful career.
Practice Groups