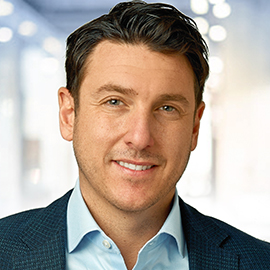 Professional Profile
Abe Doctor brings nearly 20 years of experience to his role as Managing Partner and Global Head of the Professional and Technology Services (PTS) Practice Group at ZRG. He has a history of working with top organizations undergoing digital transformation and has partnered with numerous organizations that are in search of impactful leaders with a consulting background.
Leveraging ZRG's assets as a global talent advisory firm, Abe leads a team of seventeen consultants, including eight Managing Directors, spanning nine countries globally to deliver highly customized talent solutions to his clients.
As the leader of the PTS practice, he is responsible for establishing global relationships and has earned a solid reputation as a trusted talent advisor for some of the largest technology services and management consulting firms such as Deloitte, IBM. Accenture, Cognizant, and CapGemini.
His work extends into Private Equity where he focuses on C-suite roles for portfolio businesses experiencing high growth driven by private or public capital investment, enterprise-wide digital transformation, industry consolidation, divisional build outs and high visibility diversity initiatives.
Previous Experience
Prior to ZRG, Abe was a Managing Partner and Head of North America at an executive search firm where he established the U.S. market for a U.K.-based business, driving double digit CAGR in the region. Previously, he was with Korn Ferry as a leader in the Professional Services and Digital practices and began his years in search with an established retained boutique in Washington, DC. His professional career began in the operations division of a publicly traded hospitality holding company with full P&L responsibility for its highest volume market.
Areas of Expertise
Abe's focus is primarily technology and business services, which includes cloud services, analytics, enterprise application services, infrastructure services, and consulting.
Education
Abe received an MBA from the Scheller College of Business at Georgia Tech. He earned a B.S. from the College of Business at Florida State University.
Hobbies and Interests
Abe enjoys staying active with tennis, golf and coaching his son's baseball team. Whenever he's in New York City, a slice from Joe's Pizza is a must. Traveling to new places and annual visits to Ponte Vedra, Florida with his wife and son are a favorite pastime.
Practice Groups