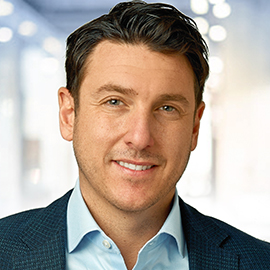 Professional Profile
Abe L. Doctor is Managing Director & Global Head of the FinTech Practice and Technology Enabled Services Practice, at ZRG. He is a core member of the Private Equity team and frequently partners with Financial Services, Technology and Industrial groups. Abe is also active in the firms' Technology Officers practice having completed numerous senior level assignments. Abe approaches his work with a passion for understanding his clients' businesses and where they are headed combined with an entrepreneurial mindset, he is interested in finding better ways to deliver value through data and technology. This innovative perspective towards partnership is evident in his work with clients and with Abe's teams.
For nearly fifteen years, Abe has specialized in, and has established a reputation as a trusted advisor to his clients on leadership and talent within the business and technology services and private equity industries and has built a track record for delivering retained executive search assignments. Abe is uniquely positioned to advise clients across the FinTech sector and better serve this and other growth markets by partnering with ZRG's industry groups and with the functional experts in Financial Officers, Digital, CHRO and Sales & Marketing, creating a dynamic blend of deep domain knowledge that compliments Abe's work with leading private equity firms and their portfolio companies, and technology services clients across industries. The FinTech practice at ZRG is focused on disruptive and transformational technologies and digital services across the lending, payments, insurance, banking, capital markets and private equity areas.
Previous Experience
Abe joins ZRG from an entrepreneurial executive search firm where there he established the U.S. market for a U.K.-based business and served as Managing Partner and Head of North America, driving double digit CAGR in the region. Previously, he was with Korn Ferry, where he was a leader in the Professional Services and Digital practices. Abe began his career in search with an established retained boutique in Washington, DC. Prior to entering the executive search field, Abe was with a publicly traded hospitality holding company in operations with full P&L responsibility for its highest volume market.
Areas of Expertise
Some of Abe's recent work includes the placement of CEO's, Presidents, CFO's, Heads of M&A and Chief Revenue Officers for businesses experiencing high-growth driven by private or public capital investment, enterprise-wide digital transformation, industry consolidation, and high visibility diversity initiatives.
Abe's clients have included leading middle-market private equity firms, one of the largest publicly traded consulting firms as well as a multi-billion dollar FinTech company backed by the largest global venture capital firm – in which Abe worked directly with the founders to build the first C-level leadership team, including CEO, CTO, CHRO, Head of Sales, and other key roles. Abe also works with clients across a broad array of functional areas, including searches for chief strategy officers, chief transformation officers and private equity operating partners in a variety of sectors including financial services, software, high technology and industrial in both public and private equity backed companies.
Education
Abe received an MBA from the Scheller College of Business at Georgia Tech - with an emphasis on entrepreneurship and venture financing. He earned a B.S. from the College of Business at Florida State University.
Hobbies and Interests
Abe enjoys staying active with tennis, golf and coaching his son's baseball team. Anytime in New York City, a slice from Joe's Pizza and when at home, taking in an Atlanta Braves game. Traveling to new places and annual visits to Ponte Vedra, Florida with his wife and son are a favorite pastime.