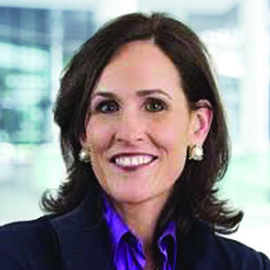 Professional Profile
Wendy joined ZRG Partners in June of 2018, and she leads the Global Human Resources Officers Practice. Wendy was previously a Managing Partner at RSR Partners for seven years where she founded, built, and led the firm's Human Capital Practice. Prior to RSR Partners, Wendy led the Global Human Resources Officers Practice at Heidrick & Struggles for six of her ten years at HSII.
Previous Experience
Wendy has been involved in executive search and management consulting for over 25 years and has personally completed hundreds of senior-level executive searches. Prior to executive search, Wendy was a consultant with ODI, a global management consulting and training company. At ODI, she was part of the Asia Pacific start-up team living in Asia, where her focus was on assessing executive leadership teams coupled with ensuring their efficiency and effectiveness in leading and driving strategy.
Wendy is active in multiple industry associations, trained in several different assessment methodologies, and frequently speaks on the subject of "Talent as a Competitive Advantage". She actively follows technological and social trends affecting the future of the workforce and her client organizations.
Education
Wendy graduated from Louisiana Tech University with a Bachelor's Degree in Business Administration. She and her husband live in Greenwich, Connecticut, and Lancaster, Pennsylvania, where they are both active in several non-profit organizations. Wendy also serves on the Princeton Faith & Work Initiative Advisory Board, the Board of Trustees at The Stony Brook School, where she chairs the Committee on Trustees. She is an Advisor of Bionic, a leading innovation incubator and consulting firm based in New York City.
Practice Groups