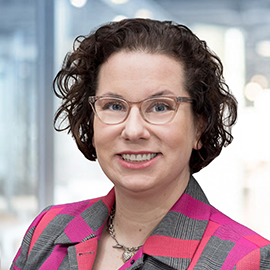 Professional Profile
Rebecca Wareing joined ZRG Partners in 2016. She brings over ten years of recruiting experience working from the COO and Vice President level, to managers and skilled individual contributors. Rebecca has extensive experience working with clients in aerospace, defense, professional services and industrial manufacturing. She works with privately held businesses to Fortune 50 companies. Rebecca is part of Qsync Talent Solutions and focuses on helping companies find top performers at the manager, director and skilled individual contributor levels.
Previous Experience
Rebecca became a Certified Personnel Consultant in 2010 from the National Association of Personnel Services, which requires annual training in human resources related issues. Prior to recruiting, Rebecca was a Program Manager, supporting employee onboarding for a major global defense contractor. Rebecca is an Army veteran, who served in Bosnia, South Korea and Germany working as a Broadcast Journalist and Public Affairs Specialist.
Education
She graduated from Charter Oak State College with a degree in Theater Management and was named as one of Hartford Business Journal's Forty Under 40 in 2015.