COACHING PARTNERSHIP FOR EXECUTIVES IN A CAREER TRANSITION
Whether your company is seeking an outplacement option for executives transitioning out of the organization or you are an individual who is in need of a partner to coach you through a successful job search plan, we have a personalized program to support you.
As the fastest growing executive search firm in the industry, ZRG adds a unique value as a coaching partner for executives in transition. We work with key decision-makers daily and understand both sides of the job market. Our coaching clients will benefit from our industry knowledge and our extensive network of recruiters and coaches who are experts in providing top talent to companies.
Most executives are experts in their field and have a broad amount of experience, although are not necessarily skillful when planning their own job search strategy. Our coaching service for "Executives in Transition" offers personalized guidance through a proactive job search plan, utilizing the tools necessary to market themselves effectively. Our process will provide clarity and focus by defining an individual's value proposition, objectives and passions. Our mission is to ensure clients establish a well thought out career transition plan and successfully execute this plan, creating the best opportunities.
The ZRG coaching platform for "Executives in Transition" consists of 3 essential components:
Identifying Your Story
Clearly defining and articulating your value proposition and career objective statements
Sharing Your Story
Creating a focused job search strategy utilizing comprehensive networking methods and communication
Creating Your Story
Advancing from the perpetual interviewing stage to securing the job offer
THE ROAD MAP
IDENTIFYING YOUR STORY
Professional Personality Assessment
Executive Self-Assessment
Individual Value Proposition
Focused Career Objective
Succinct Success Stories
SHARING YOUR STORY
Career Matrixing
Define Target Companies
Identify Key Players
Optimizing LinkedIn
Communication Strategy
CREATING YOUR STORY
Interview Preparation
Mock Video Interview
Getting the Offer
Offer Negotiations
Transitions Steps
COACHING OFFERINGS FOR EXECUTIVES IN TRANSITION
OUTPLACEMENT COACHING SERVICES
Individual Personalized Coaching
Virtual Group Classes
Company Onsite Coaching
INDIVIDUAL COACHING SERVICES
Individual Personalized Coaching
Virtual Group Classes (4-week sessions)
ALL PROGRAMS INCLUDE A PROFESSIONAL RESUME, LINKEDIN PROFILE REVISION, AND PERSONALITY ASSESSMENT REPORT
---
For pricing and more information on our Executive Career Coaching Solutions, contact: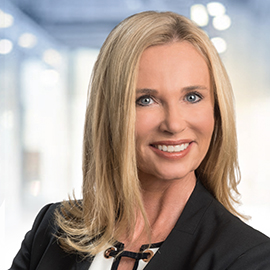 Julie Visser
Vice President
Executive Search & Coaching
M: 585-775-8525
---

Julie Discusses Career Coaching as a Guest on Ken Lubin's The Ultimate Hire Podcast:

Julie Gives Advice Live on Channel 10 News, San Diego:

---
Julie is the Head of Executive Coaching for The Toft Group, a ZRG Company and has a passion for coaching and recruiting candidates into top roles. Her expertise in talent acquisition and global executive placement has resulted in countless job opportunities for senior level candidates seeking advancement or making a transition in their careers.
Prior to joining The Toft Group, Julie enjoyed a 20-year professional career leading and partnering with US companies internal worldwide human resource efforts, including Life Technologies, Thermo Fisher and NuVasive. She understands what companies are seeking when interviewing for top talent and utilizes this knowledge when guiding clients through the job search process.
Furthermore, Julie is the Founder and President of JA Talent Partners, a company focused on advancing women in the workplace. She is the author of two workbooks, Reviving Careers and Launching Careers, which are step-by-step guides on how to create a successful job search plan.
Julie finds herself in a position to offer solid career transition guidance and enjoys sharing this knowledge through various media and speaking channels.