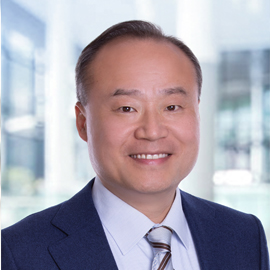 PROFESSIONAL PROFILE
Train Luo joined ZRG in 2022 as Managing Director and a member of the Technology Practice. He will play an important role in ZRG's global expansion into Greater China and the Asia Pacific region.
Train is a cross-border (Asia Pacific/China and Silicon Valley) executive recruiter in high tech sectors. Over the course of his career, he has focused on the Semiconductor, Smart Device/IOT, SaaS, Internet, Venture Capital, and Blockchain/Crypto sectors. Some career highlights include successfully recruiting the China President of Amazon and the first China City GM for Uber.
Previous Experience
In recent years, Train was the Head of Global Talent Acquisition at Didi Global, Vice President of Human Resources at DJI as well as a winner of LinkedIn Power Profiles in China in 2017. Being one of the most senior executive search consultants in China, Train has over 28 years of experience in executive recruiting and talent management.
Prior to joining ZRG, Train was the Founding Partner of TL Talent Advisory, now ZRG's affiliate operation in China. He has ten years cross-border international recruiting experience based in Silicon Valley (1996 to 2002; 2018 to present) and over 13 years of working experience in top global executive search firms. Train was the Managing Partner, China for CTPartners between 2011 to 2015. Earlier he was Senior Client Partner with Korn/Ferry. Notably, he was promoted as the youngest Partner in Asia Pacific while at Heidrick & Struggles in 2006 (year 35).
Education
Train is a graduate of Tsinghua University, where he majored in Computer Science. He earned his MBA from Kellogg Business School, Northwestern University. Additionally, Train is a member of Tsinghua Entrepreneur and Executive Club (TEEC).
Hobbies and Interests
Train was born and raised in China and speaks fluent Chinese and English. In his off time, he enjoys reading, cooking, hiking, and travel.