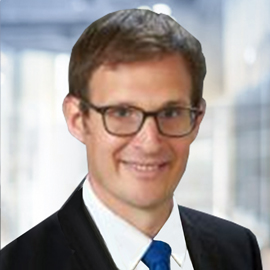 PROFESSIONAL PROFILE
Simon Revere is a Managing Director and Global Supply Chain & Operations Practice Leader at ZRG Partners.
Previous Experience
He has 20 years of search experience across Consumer sectors including CPG, Retail, Hospitality, Travel, and Media & Entertainment. Simon previously spent seven years with Korn Ferry in EMEA and North America. In addition, he successfully built his own search and outplacement consulting firm.
Areas of Expertise
Simon's deep functional expertise spans supply chain and operations, including procurement, manufacturing, logistics, and distribution.
Education
Simon holds a Bachelor of Arts in Norwegian & Scandinavian Studies from University College London. He speaks both English and Norwegian.
Hobbies and Interests
Simon's hobbies and interests include surfing, snowboarding, and interior design.