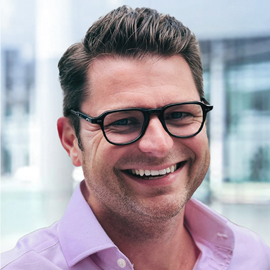 PROFESSIONAL PROFILE
As a Managing Director for ZRG, Richard is co-leader of the Global Professional and Technology Services (PTS) practice. Based in London and with over 25 years of executive and leadership search experience in the Management Consulting and Professional Services sectors, Richard has delivered search projects across the globe for many of the world's most prestigious organizations.
Richard is a strategic talent advisor and executive search consultant with a wide range of experience across the Consulting, Advisory, and Technology Services sectors. Richard has expertise delivering search assignments throughout the UK, Europe and the US in practice areas including Digital Transformation, Data/Analytics, Cyber, Risk Advisory, Compliance, Forensic Technology and Risk Technology. In addition, Richard has delivered search, talent pipelining and assessment services for functional and leadership roles such as CEO, CIO and COO. Richard also works within the Private Equity sector advising on C-suite and leadership hires for key roles within portfolio companies in the services sector.
Previous Experience
Before joining ZRG, Richard led the human capital Consulting and Advisory practice at a leading UK-based Search firm where he founded and built a Consulting business delivering business transformation, talent transformation, and leadership advisory services. Prior to this, Richard established, led, and grew a leading Professional Services Search firm with offices and teams in London and New York. This business grew into an award-winning market leader and was retained by several global Consulting firms until Richard successfully sold the business to a global talent solutions group in 2016.
Education
Richard studied Business at the University of Hertfordshire.
Hobbies and Interests
In Richard's free time he enjoys playing tennis and driving sports cars at racetracks across Europe. An avid team sports fan, Richard is a rugby youth coach at TWRFC, where his son plays in the U15 squad. Richard also enjoys skiing, walking his dogs with his family and is a business mentor at a local Secondary School.
Practice Groups