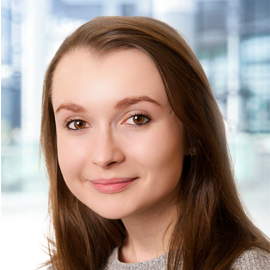 Rebecca Hutchings
Senior Consultant
Holker Watkin Division
London, UK
PROFESSIONAL PROFILE
Rebecca Hutchings is a Senior Consultant with Holker Watkin, ZRG's Strategy & Transformation Division. She joined in 2018 as a Research Consultant after holding several editorial positions while completing her undergraduate degree.
As Senior Consultant, Rebecca leads permanent searches for clients in the UK and US as well as across Europe, placing strategic talent into organisations across the media, retail, semiconductors, oil & gas, business information, and private equity sectors. She is also responsible for Holker Watkin's internal graduate hiring and for organising events in the firm's social calendar.
Education
Rebecca graduated from Durham University with a BA in English Literature.