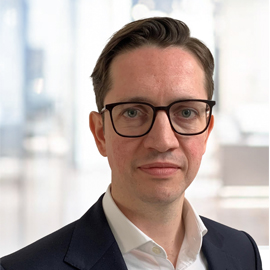 PROFESSIONAL PROFILE
Paul is a Managing Director in the Financial Services and Private Equity practices. Paul has worked in global executive search since 2005, maintaining a strong emphasis on origination across Global Investment Banking and Capital Markets, Global Markets, and Investment Management. He has lived and worked in the UK, Hong Kong, New York, and Switzerland, amassing broad international experience and a strong track record of identifying top talent across the US, Europe and Asia Pacific.
Previous Experience
Prior to ZRG, Paul was a Partner at Maven Search, where he was responsible for co-running the Global Markets, Capital Markets and Investment Management practices. Paul started his career in London working within the Finance Division of SThree plc, covering Global Markets for Investment Banks and Hedge Funds. This led to an internal opportunity to help establish the Asia practice, and Paul was the first "boots on the ground" for the firm in Hong Kong back in 2007. Paul subsequently moved to one of APAC's leading executive search boutiques, Pemberton Stewart, where he focused on Asia Pacific Global Markets (buy-side and sell-side), before moving internally to New York to help kick-start their US business.
Areas of Expertise
Paul has developed a broad mix of product, function, and geographic experience throughout his career, focused primarily on senior management roles and front-office revenue-generating positions (including Origination, Portfolio Management, Structured Products/Solutions, Sales/Distribution/Business Development, Research and Trading).
Education
Paul holds a BA degree in Business Information Systems from Nottingham Business School.
Hobbies and Interests
Paul enjoys spending time with his family, especially his two daughters, while also making time to keep fit at the gym and participate in a variety of sports, including golf, cycling, and snowboarding.
Areas of Expertise