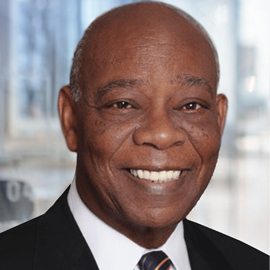 PROFESSIONAL PROFILE
Nat Sutton is a Managing Director at ZRG based in the New York City office. An 18-year veteran of executive search, he was previously a Vice Chairman at Heidrick & Struggles, where he grew the firm's Education and Nonprofit Practice from $3M to $17.5 M in annual revenue. For the past two years, he was Partner and Head of Buffkin/Baker's Nonprofit Practice.
Nat has worked for leading corporations as well as a broad variety of major education, arts, cultural, and philanthropic organizations. His client list includes Jazz at Lincoln Center, Volunteers of America of Greater New York, Howard University, The Dalton School, Hershey Trust Company, Ford Motor Company, National Geographic Society, Make-A-Wish Foundation, Bristol Myers Squibb, Citibank, Dartmouth College, Columbia University, The Charles D. and Catherine T. McArthur Foundation, The Leukemia & Lymphoma Society, The New York Blood Center, and the National Aquarium Foundation.
Previous Experience
Nat began his career in Europe as a freelance journalist working for the International Herald Tribune. He returned to New York to begin his career in public relations and corporate communications at New York University Medical Center, working with its legendary head, Dr. Howard Rusk. He was then recruited to Citibank, where he oversaw the corporation's internal and external communications, investor communications, new media, and creative services.
As head of the Corporate Customer Affairs Group, Nat developed Citi's first global customer service strategy and created Citibank's first public affairs Five-Year Plan for financial recovery. During his tenure, BusinessWeek recognized the company's public relations group as one of the world's ten best. Harvard Business School has done a case study on Nat's contribution to the Five Point Plan Financial Recovery communications strategy for employees globally.
Areas of Expertise
Nat is a Board Member of CADCA, Houston Jazz, and the Harvard Business School Club of NY. He is a former Board Member of the League of American Orchestras, the American Folk Art Museum, and a former Trustee of the Metropolitan Opera Guild. He is also former Board Chair of Opus 118 Harlem School of Music.
Education
A graduate of Harvard Business School, AMP '81 Program, he holds a BA from City College of New York and a diploma in International Public Affairs from Centre d'Etudes Industrielles in Lausanne, Switzerland.