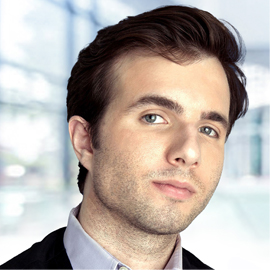 Michael Lawrence
Associate Consultant/Office of the Chairman
PROFESSIONAL PROFILE
Michael Lawrence plays a critical role at the center of the Sucherman organization, managing the Office of the Chairman in support of the firm's media, sports and technology clients. In this role, he is entrusted with overseeing all administrative aspects of the Chairman's activities with efficiency, professionalism and discretion.
Michael joined Sucherman in 2019, following a decade of media and production experience in film and entertainment. Prior to joining Sucherman, Michael was Assistant to the Head Partner and Executive Producer at Gary Krauss Sandler Des Rochers, a premier entertainment law firm. Previously, he served as production coordinator at Iconoclast Image, where he managed production administration, including researching crew, equipment and locations.
Michael graduated from Marymount Manhattan College with a Bachelor of Arts.
Practice Groups