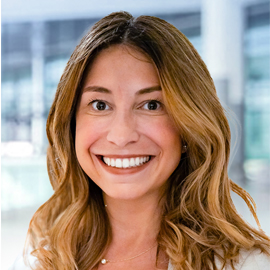 PROFESSIONAL PROFILE
Lauren Argenti Rawlings joined ZRG in 2022 as a Managing Director in the Technology Practice, following the acquisition of Precita Placements, which she founded in 2019. At Precita, she and her team focused on placing diverse candidates across industries and functions.
Previous Experience
Lauren was previously an Executive Recruiter at SPMB (2017 - 2019), a boutique firm based in San Francisco, placing executives in VC-backed tech startups. She began her recruiting career at Trewstar Corporate Board Services (2013 – 2017) in NYC where she was a member of the founding team and helped grow the firm from its inception to placing 40+ women on corporate boards of directors.
Precita's suite of marquee clients (including Google Cloud Platform, Sonos, Intuit, Patreon, and Freddie Mac), along with their track record of client retention (in both 2020 and 2021, every client returned for a second or third search) presented a valuable opportunity for partnership and growth for both firms.
Areas of Expertise
Lauren brings deep expertise with technology startups and the broader Fortune 1000 landscape. She has placed executives in a broad range of C-Suite roles, but loosely focuses on finance and go-to-market (GTM) positions. Her primary focus throughout her entire recruiting career is placing outstanding, and often undiscovered, diverse talent.
Education
Lauren is a graduate of Columbia College in New York City.
Hobbies and Interests
When she's not at work, Lauren can be found exploring new places with her husband and their spirited young daughters, hiking with her golden/lab mix, cooking healthy-ish meals and practicing yoga.
Practice Groups