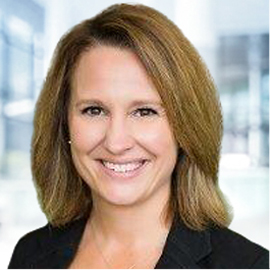 PROFESSIONAL PROFILE
Julie Warden is a seasoned Executive Search and Interim Consulting leader, passionate about connecting clients with the right talent at the right time.
Previous Experience
While Julie has strong experience in various verticals including Marketing and Healthcare Media, she has spent the bulk of her professional life serving clients with retained search, recruitment, and project-based consulting solutions. Organizations that Julie has served as a talent-focused leader span traditional staffing, regional family-owned businesses, Fortune 500 companies, and boutique interim consulting startups.
Areas of Expertise
Julie's main expertise lies within building trusted client partnerships, understanding client and organizational challenges, and providing customized talent solutions to resolve issues and position future success and growth. Her areas of strongest emphasis include Accounting, Finance, Risk Management, Governance, and Human Capital. Ensuring the alignment of incoming talent with client goals, objectives, and culture is her passion.
Education
Julie holds a Bachelor of Arts with a concentration in Marketing.
Hobbies and Interests
Julie enjoys travel, live music, any and all outdoor activities, and her kids and family.