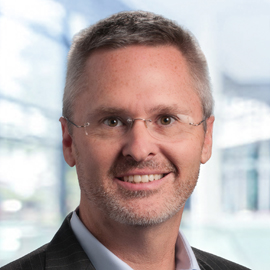 PROFESSIONAL PROFILE
Jud joined ZRG in 2021. He is renowned for his deep insights into technology and his impact in technology leadership and professional services roles. Jud is the Global Leader of ZRG's Technology Officer Practice. This functional practice builds upon ZRG's industry-leading global presence, intelligent data-driven platform, and record of growth in delivering talent solutions to its clients globally.
Previous Experience
Previously, Jud was the Chief Technology Officer for the World's largest hedge fund, Bridgewater Associates, a CIO & Digital Leader for Delta Air Lines, CEO of P/E backed technology companies, including a special matters cyber security and intelligence firm. Additionally, he has held global leadership positions with Oracle Corporation and Accenture Ltd. Jud has built and led large professional services practices, consistently exceeding all P&L goals. He holds advisory board roles with companies delivering data science and machine learning / artificial intelligence solutions. Jud was an Officer in the United States Army, deployed around the world in combat leadership roles.
In additional to placing top-tier technology leaders in CIO, CTO, CISO & Digital Leader roles, Jud helps companies design and build their technology & digital organizations. This includes organization structure, roles and relationships, and strategies guiding how they compensate, develop, retain, and motivate people.
Areas of Expertise
Jud brings deep expertise in technology and organizational design. He has worked with large, multi-national clients across financial services, healthcare, aerospace & defense, retail/ consumer products, and high-tech sectors to advance their technology capabilities. His expertise includes enabling new business models with technology, digital transformation, and delivering technology-enabled organizational change.
Education
Jud received his M.Ed. in Organization Development and BS from the University of Louisville. He has completed Executive Programs from The Kellogg School of Business at Northwestern, and INSEAD.
Hobbies and Interests
In his free time, Jud enjoys family, aviation and travel. He is a passionate aviator who holds an FAA Airline Transport Pilot License and is rated to fly many airplanes including several business jets and the Boeing 747, 757, and 767.
Jud resides on a farm with an airstrip South of Atlanta with his wife, Angie. They have 3 adult sons, all also officers in the United States Army.