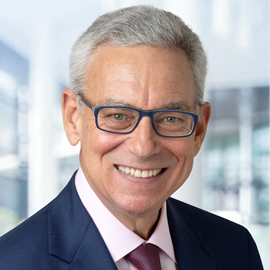 PROFESSIONAL PROFILE
John joined ZRG in 2020. He is an established leader in the professional services sector, bringing over 35 years of global experience. John is the Global Leader of ZRG's Professional Services business, focused on building its management consulting, business and technology services, transformation services, and digital domains. This functional practice builds upon ZRG's industry-leading global presence, intelligent data-driven enablement platform, and record of growth in delivering talent solutions to its clients globally.
John brings deep expertise in the professional services sector across three primary disciplines; leading business expansion and growth, developing markets and clients, and building and developing talent. Functionally, he has worked with global clients extensively across the financial services industry in the areas of business strategy, business and technology transformation, and delivering integrated digital solutions. John is experienced in the banking and capital markets, insurance, wealth and asset management, and private markets sectors.
Previous Experience
Previously, John held executive global leadership positions with Ernst and Young LLP (EY) and Accenture Ltd for over 30 years. He has built multi-billion dollar in revenue services practices across many global regions, including Latin America, ASEAN, Korea, Japan, and European markets. In these capacities, John has led the global management consulting business for financial services, business strategy practice, business and technology managed services, and digital services practice.
Education
John received his MBA from the University of Maryland and his BA degree with honors from Westminster College. In addition, he has practiced as a Certified Public Accountant and a Certified Management Accountant.
Hobbies and Interests
In his free time, John enjoys outdoor activities including golf, skiing, and hiking, and he is a prolific reader of historic and military biographies. He is involved in multiple philanthropic efforts in higher education and the performing arts.
John resides in New York with his wife JoAnn, and they have two adult sons.