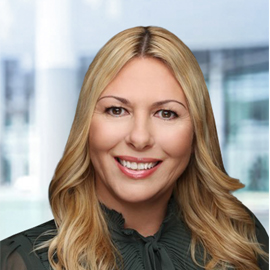 PROFESSIONAL PROFILE
Joanna Blacker joined ZRG in 2021 as Director of Research, Interim Solutions – UK & Europe. Since beginning her executive interim search career in 2015, she has rapidly developed into a highly versatile senior operations professional with placements spanning industry, function, and geography.
Previous Experience
Joanna has an aptitude for providing the very best interim talent across all professional disciplines. Earlier in her career, she spent two years as the Operations Manager of the Interim Solutions business at a Mayfair, London-based boutique search firm. Joanna later joined another search business in Mayfair as Associate Partner – Interim Solutions, where she provided executive talent across sectors and functions but maintained a keen interest in the HRD and Finance functions. Additionally, Joanna has been instrumental in establishing two successful interim businesses from scratch.
Education
Joanna has a BA in English from the University of Hertfordshire and a Diploma in Teaching in the Lifelong Learning Sector (DTLLS) PGCE from Canterbury Christ Church University.
Hobbies and Interests
Horseracing is Joanna's number one hobby, and she can often be found at the racetrack. She also enjoys horse riding and loves a demanding fitness workout, especially high-intensity rowing, which provides tough but low-impact mental and physical conditioning.