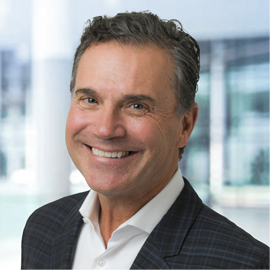 PROFESSIONAL PROFILE
Jim Newfrock is a President and Managing Director at ZRG focused on sales, consulting, and licensing. His entire career has been spent in client facing/P&L roles; including conditions associated with B2B and B2C across start-ups, turnarounds, privately held/publicly traded and global, rapid growth expansion, in nearly every industry vertical. Jim leads a new division at ZRG focused on helping Private Equity clients and their portfolio companies accelerate revenue growth.
In this role, he will leverage the firm's assessment techniques/technology platforms and work with industry partners to deliver comprehensive assessments of client's sales process, teams, and performance.
Previous Experience
Before joining ZRG, Jim served as Senior Partner and Global Account Lead in Korn Ferry's Financial Services Practice, located in their New York office. Prior to Korn Ferry, he was Vice President at Booz Allen Hamilton, operating as client service leader for two global Fortune 100 client accounts and delivery lead for Analytic and Data Science Solutions focused on risk and compliance. During his career at Booz Allen, he was a member of the Strategy practice, was the practice leader for a 300-person Global Risk and Security consulting team and served as Group treasurer. Jim was also COO, with global P&L responsibility for I.S.S., a global education non-profit, which builds, staffs, supplies and operates schools around the world.
Areas of Expertise
Jim's areas of expertise include Strategy, Sales, Technology, Capital Markets, Risk/Compliance, and HR/TA/Assessment.
Education
Jim earned his BS in business administration from the University of Delaware and his MBA from Fairleigh Dickinson University.
Hobbies and Interests
Jim's enjoys spending time with his family, serving on the board of a non-profit called Anchorscamp.org and almost any activity which gets him outdoors.
Areas of Expertise