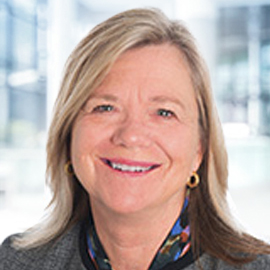 Donna Cutuli
Vice President
RoseRyan
As Vice President at RoseRyan, Donna Cutuli keeps the finance advisory firm and its many consultants operating as efficiently as possible, a tough feat considering RoseRyan's wide range of clients and our consultants' breadth of skills and experience. She also keeps a constant eye out for talented finance and accounting experts who can be added to the team.
Before joining RoseRyan in 2019 as an Operations Manager, Donna was responsible for resource management at Deloitte, where she also spent some time as an auditor. She also worked as a business analyst consultant at Crossing Automation, a principal consultant at DM Design International, a global business development manager at Digital Link, and marketing manager at Intevac. Her specialties include scheduling, auditing, business analysis, business development, marketing, and sales.
Donna holds a BA at the University of Mary Washington and an MBA at UNH Peter T. Paul College of Business and Economics.
In her spare time, Donna can be found on the slopes as she is a certified professional ski instructor.
Practice Groups