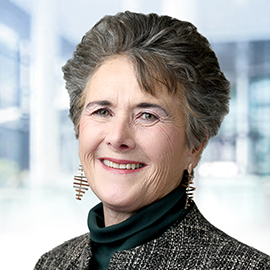 Professional Profile
Dona Roche-Tarry is Managing Partner and leader of the Global Technology practice for ZRG Partners. She is also a member of the Board services, CHRO, and FinTech functional practices. She has over 20 years of experience in talent advisory services and has successfully completed assignments for non-executive Directors, Chairmen, CEOs, C-suite, and Managing Directors across Europe, Asia, and the United States. Dona has assisted large public multinationals and high-growth emerging companies strategically structure their Boards and leadership teams. She is a certified executive coach and advises senior executives across industry sectors.
Previous Experience
Prior to ZRG, Dona was the Vice Chairman Huawei Global Talent Acquisition located in Shenzhen, China; Managing Partner Board Services and Technology Practice CTPartners; Director of Human Resources Barclays Commercial Bank, reporting to the CEO; and Global Head of TMT Hedrick and Struggles. In her earlier career, she held the title of General Manager at British Telecom. Further, Dona is the author of the book, What's Next?: How Professionals Are Refusing Retirement, and was a trustee of The Work Foundation.
Education
Dona has a Bachelor of Science from University of Pennsylvania Edinboro.
Hobbies & Interests
In her free time, she enjoys sailing, freediving, gardening, and spending time with her family.