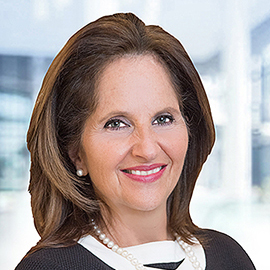 Professional Profile
Diane Charness joined ZRG Partners in 2017 and leads the Nonprofit and Education Sector Practice, partnering with nonprofits in education, healthcare, arts, conservation, advocacy, membership associations, social services and more. Diane is a partner to mission-based institutions and ensures the successful delivery of exceptional executive level talent and leadership selection services. With a previous career in corporate industry, Diane transitioned her focus to the nonprofit sector more than 20 years ago. She is deeply committed to the work of mission-based institutions and their increasing importance in society. Diane is known for her strategic insight and serving as a nonprofit consultant and partner in all areas of human capital management.
Diane has been featured in the nation's leading undergraduate college management textbook, Understanding Business and has authored articles on nonprofit talent management. She has been interviewed by Wall Street Journal, Working Woman, Time, The Washington Post, and other national publications. Diane is the author of "Be The Best- Hire The Best" a call to action for nonprofits. She is a frequent speaker and moderator of panels on talent management. Diane is an active member of the Washington, DC and Los Angeles, CA communities and has been elected to leadership and Board positions for prominent nonprofit organizations in the arts and social services.
Previous Experience
With over 30 years of professional experience and more than 2,600 successful recruitments, Diane is regarded as a national expert in talent acquisition and leadership development. With a unique view on the search process – having worked both inside nonprofits as well as on the consulting side – Diane brings together skills as a founder of two professional search firms and as the head of talent acquisition for Georgetown University. At Georgetown, Diane led university-wide recruitment, including in the areas of senior administration and operations, fundraising and alumni relations, information technology, finance and accounting, human resources, and external affairs. As a search advisor, she has served hundreds of nonprofits and universities. Prior to her career in the search industry, Diane worked in executive level strategic planning and marketing and communications positions with Marriott and ITT.
Education
Diane holds a Bachelor of Science from Georgetown University's Walsh School of Foreign Service, a Master of Business Administration, Marketing, from George Washington University, and a Certificate in Talent Management from the Kenan-Flagler School of Business, University of North Carolina, Chapel Hill.