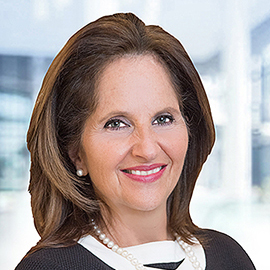 Professional Profile
Diane Charness specializes in partnering with leading organizations in education, healthcare, government, and those advocating for the arts, research, and sustainability. Diane serves as a strategic partner to institutions seeking to cross-populate leadership teams who inspire innovation and operational excellence in both the public and private sectors.
Having served 100+ nonprofit, governmental, and industry clients throughout the U.S. and beyond, she facilitates consensus around organizational design and leadership development, working with Boards and leadership on C-Suite and senior management talent selection. Diane is known for her integrity in managing relationships and processes and her focus on elevating women and minority access to opportunity and advancement. She embraces excellence and inspires successful teams. Diane is the former head of talent acquisition and a senior member of the Department of Human Resources at Georgetown University, the founder and President of a boutique national executive search firm, and a former corporate executive in strategic planning and marketing with Marriott and ITT.
Diane is a thought leader, speaker, and author on talent management and diversity and inclusion initiatives. She's been recognized as one of the top 40 Education recruiters in the U.S. by Hunt Scanlon two years in a row, and as a top 60 nonprofit recruiter. She is a member of CUPA-HR, National Association of Diversity Officers in Higher Education, Government Finance Officers Association, SHRM, and the American Marketing Association. Diane is the author of "Be the Best- Hire the Best." She has been elected to leadership and Board positions for prominent nonprofits in the arts and social services.
Education
Diane earned her B.S., International Economics, Walsh School of Foreign Service, Georgetown University, M.B.A, George Washington University, and Certificate in Talent Management, Kenan Flagler School of Business, UNC Chapel Hill. She holds a certificate as a Human Resource Generalist from SHRM and is a certified user of Wiley's PXT Select and Hogan's HPI leadership assessments.
Areas of Expertise