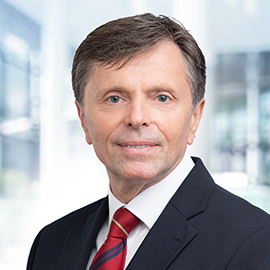 Professional Profile
David joined ZRG Partners, LLC based in Hong Kong in June 2017 as part of ZRG's expansion within the Asia Pacific region. Since moving to Hong Kong at the end of 2004, David has been instrumental in the design and delivery of some of the most successful 'C' suite and senior management placements within the APAC countries for over a decade.
Throughout his career within executive search, David's style has been very service & client-centric, focused on the building of partnerships and long-term client relationships and friendships. Through continued and extensive travel within the region David has accumulated a comprehensive understanding of the diversity of the cultures, as well as the local current and potential talent and can be categorized as an 'APAC specialist executive search.'
Previous Experience
Prior to joining ZRG Partners David was a Managing Partner with Allegis Partners (APAC), Managing Director of Global Sage, Global Managing Director of Edison Morgan and a Senior Client Partner and Practice Leader APAC & Middle East at Korn Ferry International.
Before moving into executive search, David was a commissioned officer in the Royal Navy, retiring as a Lieutenant Commander after completing 26 years' service. During this time, he served in several 'trouble spots' around the world including the Falklands, Balkans, Northern Ireland and Cambodia. One of his last appointments was as Senior Officer in charge of Officer Recruitment for central England and Wales.
Education
David is a graduate of Britannia Royal Naval Collage (Dartmouth) and a member of the Chartered Institute for Personal Development (CIPD).
Hobbies and Interests
His hobbies include, underwater photography (progression from his time as a Royal Navy Diving Officer), as qualified Yacht Master participated in races such as the Fastnet and Cowes Week, until 2018 David has raced in the 650cc sports bike series in China. Currently he is trying to come to grips with golf, although he still considers himself not old enough to pursue the game.