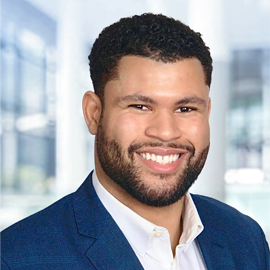 PROFESSIONAL PROFILE
David Dupaty is a Managing Director in ZRG's Interim Solutions Division. In this role, David partners closely with dynamic organizations to develop tailored, flexible solutions to various organizational challenges in an ever-changing market. His primary objective is to provide clients with a full-spectrum, cost-effective talent management solution in an interim, project, or time-limited capacity.
David has extensive experience supporting both Fortune 500 and privately owned middle market companies across an array of industries, including consumer, industrial, financial services, education, and nonprofit. He has provided successful talent management solutions for extended leaves of absence, peak work periods, backfilling vacant positions during replacement searches, seasonal and recurring projects, and other special project initiatives.
Previous Experience
Prior to joining ZRG, David was the Consulting Practice Director for Robert Half International, a publicly traded, global professional services firm. With the longstanding talent solutions firm seeking to expand to new markets, he was brought on to launch and build the Atlanta Interim Resources Practice. Over his four-year leadership, the Interim division's revenues grew by more than 500%.
Areas of Expertise
David has an established reputation as a trusted advisor to his clients, with the ultimate goal of providing his clients with peace of mind during periods of change. He provides exemplary client service with each interaction, simplifying complex challenges, actively listening, and remaining knowledgeable on shifts in the market. His areas of expertise include interim talent solutions, project consulting, large account management, and sales leadership.
Education
David received both his Master of Business Administration and Bachelor of Business Administration from the Richards College of Business at the University of West Georgia.
Hobbies and Interests
In his free time, David enjoys spending time with family and friends. In addition, he is an avid investor and enjoys trading stock and index options. David loves all things New Orleans and enjoys watching the LSU Tigers and New Orleans Saints.
Areas of Expertise