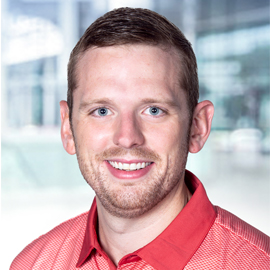 PROFESSIONAL PROFILE
Dalton Beal joined TurnkeyZRG in 2020 as Assistant Director of Operations. He works in the firm's Atlanta office.
As Assistant Director of Operations, Dalton supports Managing Directors, Vice Presidents, and Recruiters in TurnkeyZRG's College sector. He executes day-to-day recruiting operations for each search, including scheduling, travel and logistics, coordination of project deliverables, client collateral production, and more. Furthermore, Dalton directly contributes to business development, the visualization of TurnkeyZRG's expertise in search execution and client deliverables, and the management of the data-driven processes leading to search completion.
Previous Experience
Prior to joining TurnkeyZRG, Dalton served as an Associate for Ventura Partners' Sports & Entertainment Practice. During this tenure, he assisted with all aspects of the search process, supporting a number of successful Athletic Director and Head Coaching searches with clients including Ole Miss, Kansas State, Rutgers, Fairfield, Clemson, Auburn, Washington State, UMass, Texas, Texas A&M, Cleveland State, Oklahoma, and more.
Education
Dalton graduted from Kennesaw State University with a Bachelor's of Science in Sport Management.
Hobbies and Interests
Dalton currently resides in the greater Atlanta area with his fiancé and two dogs, Roxy and Luna. In addition to being an avid Atlanta sports fan, he enjoys working out and spending time with his friends and family.
Practice Groups