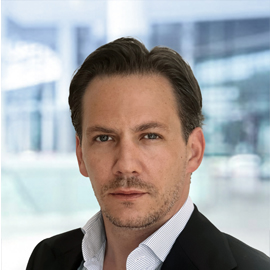 PROFESSIONAL PROFILE
Blayne O'Hara joined ZRG in 2022 as Managing Director and Co-Lead of the Global Financial Officers Practice. With extensive experience supporting boards, CEOs, and investors in the identification and appointment of leading CFOs, Blayne possesses a strong client network of listed, privately held, and private equity-backed organizations. Given the breadth of his core focus, Blayne also supports companies seeking to hire non-executive directors with finance and audit backgrounds.
Previous Experience
Before joining ZRG, Blayne helped establish and lead the US & UK CFO practice for a boutique search firm, working across sectors with a wide range of clients. Earlier, he helped position another boutique firm to generate considerable revenue growth over several years. Blayne also has experience working with large global search firms, namely Korn Ferry and CTPartners, where he led senior searches across alternative investment and broader financial services organizations.
Areas of Expertise
Blayne has worked primarily across North America and Europe, but he has also been based in the Middle East and Asia Pacific, enabling him to build strong networks internationally. He has experience across a range of sectors, namely financial services and insurance, industrials, private equity and venture capital as well as sovereign wealth funds. In addition, Blayne has partnered with FMCG, defense, TMT, and retail companies.
Education
Blayne attended the University of Bath, earning a BSc in Business.
Hobbies and Interests
Blayne is married with two young children and will be relocating to the US with ZRG in the near future.
Areas of Expertise