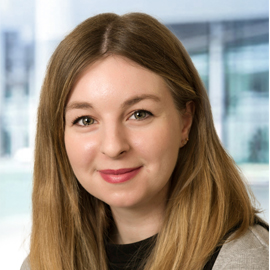 Anna-Maeve Thomas
Managing Consultant
Holker Watkin Division
London, UK
PROFESSIONAL PROFILE
Anna-Maeve Thomas is a Managing Consultant with Holker Watkin, ZRG's Strategy & Transformation Division. She joined the firm in 2016 as a Research Associate.
Anna-Maeve works with both corporate and private equity clients, executing on Manager- to Director-level searches within the retail, FinTech, industrials, and financial services industry sectors. In addition, she has led a number of internal initiatives and currently leads Holker Watkin's induction and post-induction training programme.
Before joining Holker Watkin, Anna-Maeve spent time working for a private tuition company.
Education
Anna-Maeve graduated from the University of York with an MA in Renaissance Literature.