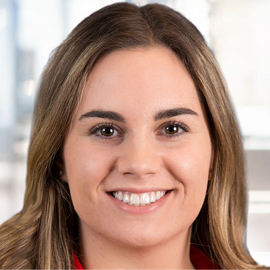 Anja Kurtagic
Associate Search Consultant
PROFESSIONAL PROFILE
Anja Kurtagic provides comprehensive support for Sucherman's executive search team, including administrative management, data collection and analysis as well as client and candidate coordination. Based in Los Angeles, she produces detailed research on organizations, talent and trends that helps Sucherman's consultants recruit world-class executive talent for companies, studios, teams and leagues.
Anja's tireless attention to detail and meeting the needs of clients and talent throughout the recruiting process exemplify the excellence that make the firm essential partners to the world's leading media, technology, and sports brands.
Like everyone at Sucherman, Anya brings industry experience and perspective to her role. Before joining Sucherman in 2018, Anja was a News Producer at Sinclair Broadcasting's KBOI-TV. She earned her Bachelor of Arts degree in Mass Communications at Northwest Nazarene University.
Practice Groups